Picture gallery
South Africa is mourning Nelson Mandela. The photos on this page give a glimpse of the nation's grief.
More photos on the Government Flickr page.
Hundreds of South Africans from all walks of life gathered to pay their respects with flowers and songs outside former President Nelson Mandela's house in Houghton Johannesburg. Photos: GCIS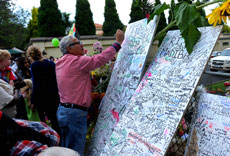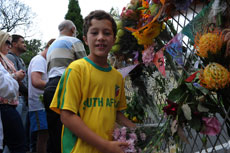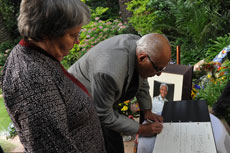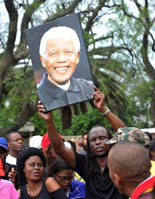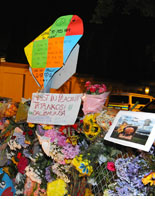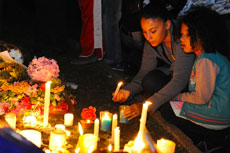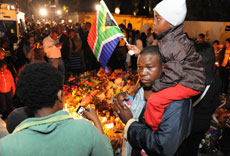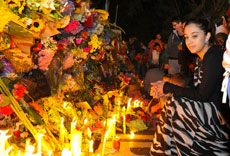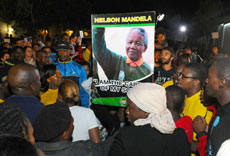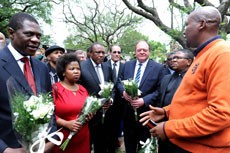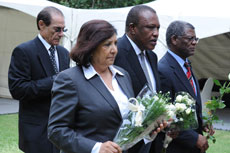 Hundreds of people descended on the iconic Mandela Capture Site outside Howick to pay their tributes and to lay flowers at the memorial. former President Mandela was arrested at the site in 1962. Photo: Reinhardt Hartzenberg
Signing the books of condolences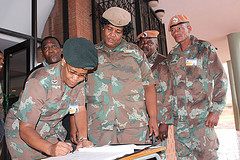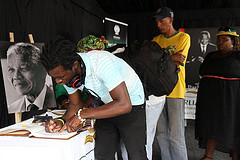 Chairperson of the African Union Commission and former South African Minister Dr Nkosazana Dlamini-Zuma signed the book of condolences at the South African Embassy and at the African Union headquarters in Addis Ababa.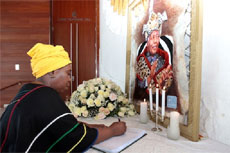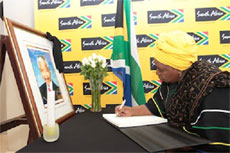 South African Parliament honours Nelson Mandela, 9 Dec 2013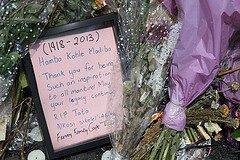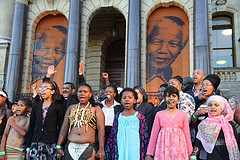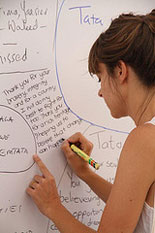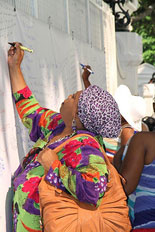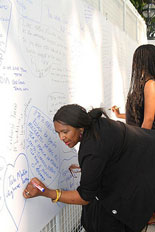 More photos on the South African Government Flickr page